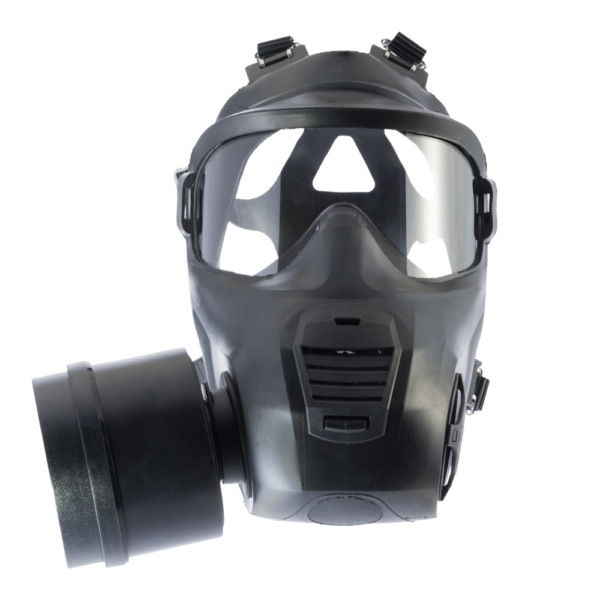 Full face mask complying with the requirements of UNI EN 136 (CL3).
• For use with filters with STANAG threaded connection.
• Excellent protection against a wide range of toxic industrial chemicals.
• C21 CBRN full face mask can be used with Dirin 230 ABEK2 Hg P3 combined filter.
• CBRN protection.
Visor
Inhalation and exhalation system
Comfort and easy donning
Information
Product Code
Documentation
Information
VISOR
• Wide field of vision
• Optical class 1.
• High ballistic resistance
• Anti-scratch treatment and resistance to chemical agents
• Reduced distance from the eyes to make it perfectly integrable with optical instruments, corrective lenses.
COMFORTABLE AND EASY TO WEAR
• 6-point harness, available either in rubber or 3D fabric
•Comfortable fit for all facial shapes and sizes
• Compatibility with all helmet types
• Outer surface avoiding stagnation of chemical agents and making decontamination easier
• Quick and easy donning.
FEATURES
• Central phonic capsule to amplify voice
• Vision correction system
• Visor: Polycarbonate
• Connectors: PA+GF
• Facepiece:Bromobutyl

CBRN
Product Code
Documentation